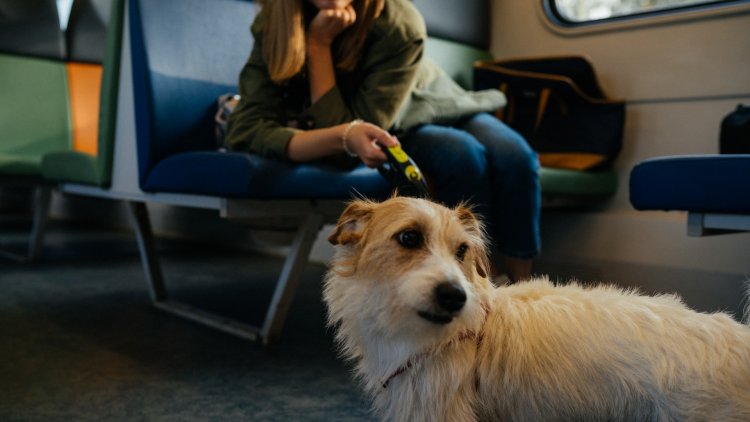 Traveling with your dog allows you to relax and enjoy your holiday.
People are increasingly taking their four-legged companions on vacation, abroad or in the. Because dogs are incredibly social and attached to their owners, this is a wonderful thing. They despise being separated from their pack and regret the absence of their mistresses and masters. If you're going on a trip with your dog, there are a few things to keep in mind. This begins with proper planning and preparation and continues through the trip's comfortable and safe implementation. The "Traveling with a Dog" checklist lets you think of everything! Our guidelines give you ideas on things to look out for when vacationing with a dog.
Before you travel, make sure you have everything you need.
According to a survey conducted by a German leading opinion research company, 42 percent of dog owners take their dogs on holiday as a matter of principle, and just under 20 percent do so at least periodically.
But first, think about what you want your dog to do. This can differ from one canine to the next. Many dogs enjoy driving, but some suffer from motion sickness and get queasy. A pug on a hiking trip or a husky on a Sicilian summer vacation? That would not be species-appropriate behavior. There are additional rigorous entry rules in some nations, such as the obligation to wear a muzzle. In addition, the dog may be sick with diseases that are quite deadly in the country. This is something you should look into ahead of time.
You should also research dog beaches, dog-friendly lodging, and dog-friendly hiking routes well in advance of your trip with your dog to avoid unpleasant surprises on the spot.
This must be observed as part of the entry requirements.
In other EU countries, your dog must have an EU pet passport, which verifies that he or she has had all required vaccines. Your dog's passport can be clearly assigned to it thanks to a microchip. When entering a country with a dog, several countries require proof of rabies antibodies, known as a titer test.
On the ground, admission rules and regulations differ from nation to country. For example, docked dogs are not permitted in Switzerland, while hazardous dog breeds are not permitted in Denmark or France. In Italy, you must keep your dog muzzled and on a leash at all times, while dogs are not permitted on public transportation in Spain and Portugal. In some parts of Spain, restrictions are so severe that dogs are not permitted on promenades. In restaurants (even on outdoor terraces), public buildings, and beaches, they are not welcome guests. Even trekking places, such as those found in national parks, are partially barred to them.
Consider whether you want to bring your dog back into Germany, perhaps from a non-EU nation. As a result, you must also follow the re-entry rules. As a result, it's critical to conduct thorough research on each destination's dog-friendliness and entrance requirements.
Before going on the trip, have a physical examination.
Is your dog physically capable of making the journey? You should always get a health check performed by your veterinarian out of your personal interest and duty for your dog.
Is your dog up to date on all of his vaccinations? Infectious disorders caused by sand flies and ticks are becoming more common in dogs, particularly in Southern Europe. Diseases such as leishmaniasis, heartworms, and babesiosis are examples.
As a result, you should take every effort to keep your dog safe from them - at least as much as possible. Additional immunizations, medicines, or spot-ons, for example. As a result, see your veterinarian as soon as possible. Unfortunately, even the most thorough procedures can not guarantee complete safety.
A first-aid and safety kit
For your dog, put together a modest first-aid kit in addition to any drugs your dog may require on a daily basis. Every first-aid kit should include the following items:
Spray or ointment for wounds
prevention against parasites (e.g. spot-on preparations)
Sunscreen for dogs with short hair
Disinfectant
Tablets containing charcoal or other anti-diarrhea medications
Tweezers and pliers for ticks
Bandages, cold compresses, and scissors
Getting Rid of Travel Sickness
Local veterinarians' emergency phone numbers
A sterile saline solution for rinsing and a light ear cleaning
Powdered electrolyte
A transport crate, a luggage net, or a seat belt with an appropriate dog harness for the dog should be on board for the ride in the car - even if it is a rental car. After all, according to Road Traffic Regulations, dogs must be restrained in passenger vehicles so that you and other road users are not put in danger.
Consider the food: If your dog is sensitive or requires a specific diet, it may be best to bring the tried-and-true food with you on vacation. In hot climates, it may also make sense to cook the meat of barfed dogs.
Flying with a dog is a unique situation.
When traveling by air with your dog, you must make certain arrangements. Some airlines do not allow dogs on board. Other airlines, on the other hand, permit small and light dogs weighing up to eight kilograms to travel in the cabin with you. You'll need a special air-permeable bag for this. Larger canines, on the other hand, must be transported in a transport crate and flown in the cargo hold with you. You should think about whether you want to put your dog through such a flight because it is really stressful for them.
In any event, a few weeks before the trip, get your dog acquainted to the travel crate. Learn how to achieve this and what else you should keep in mind when flying with your dog.